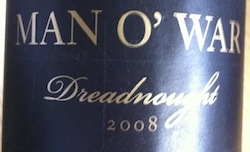 What better way to celebrate ANZAC Day than by organising a themed wine dinner with wines from Australia and New Zealand, and the food giving at least a nod to the Antipodes? That's precisely what I did last weekend.
Read More...
Kiwi fruit, sheep, teak-tough rugby players, great runners… but wine? It is hardly 30 years since that would have been the reaction had you suggested that New Zealand might be capable of producing world-class wine. And then Sauvignon Blanc came along and changed everything. There has been no looking back since then, though I for one have long tired of strident Sauvignons with electric-shock flavours and little else. Not that they are needed any more, for the Kiwi standard is now carried by Pinot Noir and Syrah and it is my prediction that this pair will take the reputation of New Zealand wine to places that no Sauvignon ever could.
Read More...
About 25 years ago New Zealand wine hit the world with a bang and it is not an exaggeration to say that in the process a new style of Sauvignon Blanc was born. Pungent, grassy and, some said, smelling of cat's pee, it rapidly garnered legions of fans around the globe. It is still with us today but what was once a characterful wine has now slid into the cul-de-sac of caricature. This was confirmed for me at the recent Kiwi tasting in Dublin where the Sauvignons I tasted boasted eye-watering pungency and little else. But there were other treasures worth lingering over.
Read More...