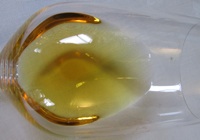 At the risk of being branded an 'Elizabeth-phile' I am going to write about this wine once more. This was my last bottle from a case bought about a decade ago and was opened over the weekend in anticipation of a forthcoming visit to Dublin by the Mount Pleasant winemaker, Phil Ryan. It is fair to say that it was on its last legs but it was a fascinating drink all the same.
Read More...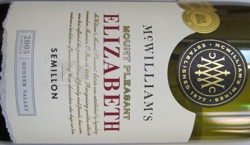 Thanks to a swift response from the winery in Australia, delivered through Tesco, so thanks to them also, I am now able to clear up the confusion surrounding the labelling of the Hunter Valley Semillon that remains one of my favourite Australian wines, no matter what they call it. For the record it is now labelled as: McWilliam's Mount Pleasant Elizabeth Semillon 2005. The text of the message reads:
Read More...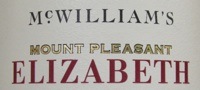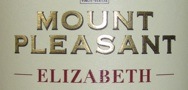 I had a great response to my recommendation of the Mount Pleasant Elizabeth Semillon 2005 last week, so much so that a number of people contacted me to say that their local Tesco store was sold out of the wine. All I could say by way of consolation was, "So was mine!" But that's not all.
Read More...