Show Stoppers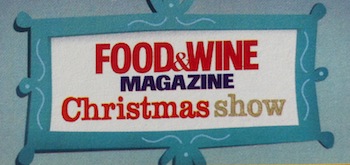 Last weekend's Food & Wine Magazine Christmas Show at the RDS attracted great crowds and from my point of view it was certainly the most successful to date. Never before have I had such a wide range of wines from which to choose my matches for the dishes being cooked by a host of Ireland's leading chefs on the Chefs' Stage.
If there is one good thing to come out of this recession it is this: our wine merchants are working harder than ever to deliver value wines to consumers. I stress 'value' and not 'cheap'. Cheap wine tastes cheap and that's that. 'Value' wine tastes like it should cost more than it does. Some of my faith was restored by what I tasted at the Show. Prior to it I was disillusioned by the endless race to the bottom that we have seen over the past few years, with wines tasting more boring, more bland and less memorable than ever before. There's an ocean of them about but look a little harder and you will find plenty of gems.
There wasn't a single dud amongst the baker's dozen of wines presented on the Chefs' Stage but inevitably some were more popular than others. Here's a quartet that played to rave reviews from the diners at the chefs' table: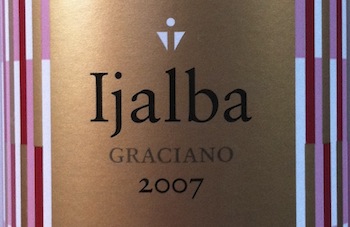 Viña Ijalba, Rioja Graciano 2007
13% €12.95 (Christmas price)
Quintessential Wines:
www.quintessentialwines.ie
Graciano is the 'hidden' grape of Rioja, always destined to be overshadowed by the noble Tempranillo. (A bit like Petit Verdot in Bordeaux.) Very few producers bother to make a wine from it alone but when it is given its chance in the limelight it makes an arresting and memorable wine, challenging rather than comforting, as this example shows. There's a lovely 'edge' and some smoky, herbaceous fruit, supported by taut tannins. If you are bored with the middle of the road, go with this.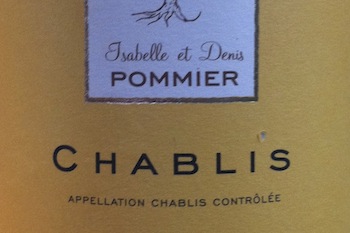 Isabelle et Denis Pommier, Chablis 2010
12.5% €14.99
Wines Direct:
www.winesdirect.ie
Is 'chablis' the most debased word in the whole world of wine? Very possibly. Even in its home region it can be applied, perfectly legally, to some very thin and weedy wines. Not this one. This is proper Chablis that announces itself with a faint pungency and a lovely savoury character. If you want vanilla-laced tropical fruit look elsewhere but if a pure expression of Chardonnay from Burgundy's northern out post rocks your boat then look no further.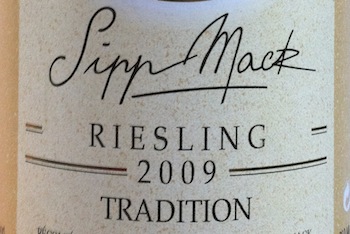 Sipp Mack, Riesling 2009 Tradition
12.5% €14.99
Mitchell & Son:
www.mitchellandson.com
An old friend from Mitchells. Pure and delightful. Everything that Alsace Riesling should be. If the palate needs refreshing during the long haul that is the 'full Irish Christmas' then this is the wine to do it. Look carefully and you will see a sweetness indicator in the bottom left corner of the label. This is a clever idea and should probably be made compulsory on Alsace wines – with many of the 'dry' ones it is impossible to know how sweet they are until you taste them.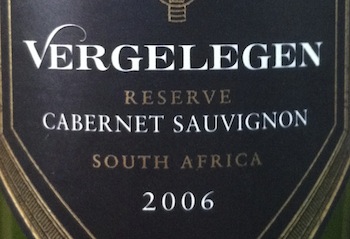 Vergelegen, Cabernet Sauvignon 2006
14% €10
Tesco (25% off for six)
From one of South Africa's most prestigious estates, into which the owners, Anglo American, have poured countless millions since they purchased it in 1987. Gorgeous 'sweet' Cabernet character with some leafy notes to balance, tannins softened by a little age. Could hardly go wrong with this at Christmas or any other time for that matter.