Rugby Wine XV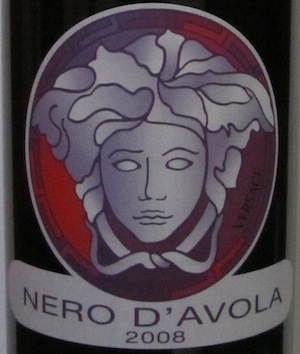 In anticipation of the Rugby World Cup in New Zealand later this year I was commissioned recently to 'select' a World Rugby Wine XV and here is the result. The subs' bench has yet to be filled and competition for those places is expected to be stiff, so get your suggestions in quickly…
1 Loosehead Prop
St Hallett, Old Block Shiraz 2005 14.5% Australia
Resisting the temptation to make quips about 'a chip off', we welcome the selection of Old Block in this key position where his experience and dogged application of the basic principles of scrummaging will prove invaluable. His contribution goes largely unnoticed by spectators but that doesn't bother Old Block who contents himself with the high esteem in which every front row forward in the world holds him. It is worth noting that he was selected in preference to his Italian cousin Amarone who, it was felt, had bulked up too much in the gym, leaving him perfectly competent in the set pieces but unable to get from one end of the pitch to the other in any sort of acceptable time.
2 Hooker
Corso Nero, Chianti Rufina 2008 13.5% Italy
The ink was hardly dry on the team sheet before the howls of protest about the selection of Corso in this key position could be heard. "Simply not cut out for the modern game" went one tweet, followed by, "wouldn't even know what a tweet was." This Corso comes from the Rufina clan, however, who barely deign to acknowledge their Chianti heritage and he is not about to let the side down. Tight lipped, never flashy, but as dogged an opponent as you are ever likely to meet.
3 Tighthead Prop
Yakka, Longview Shiraz 2007 14.5% Australia
Sage old heads welcomed the naming of a second Shiraz prop, though apart from the same hair colour Yakka and Old Bock have little in common. Old Block's barn door silhouette almost makes Yakka look svelte – and that is what many opposing forwards have thought too, always to their painful cost. He might favour tailored suits, crisp shirts and taciturn answers to reporters questions, but beneath that exterior lies a teak tough physique, honed to perfection by many exhausting hours in the gym.
4 Lock
Ciclos, Malbec Merlot 2007 14% Argentina
Ciclos, also known behind his back as M&M, is something of an unknown quantity. Stout of thigh and beefy of bicep might best describe this man mountain from the land of the pampas. He loves to hear (and has even been known to encourage) rumours that he eats live chickens for breakfast. Will he and The Bean gel in the second row and form a duo along the lines of Victor Matfield and Bakkies Botha? Only time will tell.
5 Lock
The Bean, Coffee Pinotage 2009 14% South Africa
No, not Mister Bean but not Paul O'Connell either, nor will he ever be. There's a lot riding on Bean's shoulders and some have questioned his lack of top-flight experience. What everybody is reluctant to talk about, given the IRB's stated aim to stamp out any sort of skulduggery in the scrum and lineout, is his acknowledged mastery of the dark arts. Every team needs an enforcer and Bean is this one's. There is an edge to his play and some find his attitude hard to stomach but none question his commitment.
6 Blindside Flanker
Wildekrans, Osiris Chenin Blanc 13.5% South Africa
Can a blond hack it at blindside flanker? Need you ask? Osiris is cut from the same cloth as South Africa's man-about-the-pitch Schalk Burger so that should answer that question. Granite hard in the tackle and uncompromising in the loose, his team-mates have nicknamed him 'Duracell' for his ability to run and run and then run some more. Wherever the action is, he's there, though he might want to curb his enthusiasm for a "wee bit of argy-bargy".
7 Openside Flanker
L'Ostal Cazes, Estibals 2007 14.5% France
If pedigree counts for anything then this Ostal fellow has it in spades and he can trace his origins back to the famed Cazes clan in Bordeaux, about whose credentials there can be no question. If this puts him under pressure he certainly doesn't show it. His style of play has been likened to that of David Wallace of Ireland: committed, intelligent but never showy. Some are already suggesting that amongst the back row forwards he may be the star of the tournament.
8 Number Eight
Feudi del Pisciotto, Nero d'Avola 2008 14% Italy
The grunt of a second rower in itself is not enough for a number eight, there has to be some style too and what could be more stylish than this Italian Nero togged out in Versace? Some, from the safety of a newspaper column, have called him the Italian Gavin Henson; other less wily souls, who gave voice to their opinions within earshot, have suffered for their gaucheness. None in more spectacular fashion than the hack who was sent flying through a hotel window in the middle of a rugby writers' awards ceremony.
"He was lucky I didn't get annoyed," quipped Nero with a toss of his well coiffed locks.
9 Scrum Half
McWilliam's Mount Pleasant, Elizabeth Semillon 2005 12% Australia
You've heard of a boy named Sue, now meet a scrum half called Elizabeth who has endured a lifetime of taunts about his name but who gives the metaphorical fingers to his tormentors by way of outstanding performances on the pitch. He has been described as "deceptively diminutive" by one correspondent. That much is stating the obvious. For those seeing him play for the first time his extraordinary resilience and tenacity only manifest themselves gradually. As other, more muscle-bound players, begin to wheeze and falter he comes into his own. Watch this space.
10 Out Half
Connemara, Single Cask, Peated Single Malt Irish Whiskey 46% Ireland
There was more than one sharp intake of breath when the incumbent for this hotly contested position was announced. No place on the team had attracted as much speculation as out half and the selectors managed to wrong foot everybody at a stroke by selecting Connemara or 'Connie' as he is known by his team-mates. There's a rugged and craggy, slightly unkempt, look to him but don't let that fool you. Connie is the real deal and no mistake. Old timers liken him to Barry John, the current generation sees similarities to Dan Carter. Watch him play and decide for yourself.
11 Left Wing
Nautilus, Marlborough Sauvignon Blanc 2009 13.5% New Zealand
We live in an age when wingers can double as second row forwards, while also being capable of thundering off down the field at lightning pace, leaving a trail of destruction in their wake. In filling this position, however, the selectors have gone for fleet footed tradition over heavy hoofed modernity. Nautilus may not have the electric brilliance of Trimbach out on the right wing but don't let that fool you into thinking there are weaknesses here to be exposed.
12 Inside Centre
Round Hill, Oak Free Chardonnay 2009 13.5% USA
Those in the know are suggesting that Round Hill's recent announcement of 'oak free' status is code for 'drug free' and is a less than subtle barb aimed at some other players who may have dabbled with the jungle juice in their day. A lot is resting on his unusually slender shoulders, though his is not the only position in this XV to be filled with brains rather than brawn.
13 Outside Centre
Opawa, Marlborough Pinot Noir 2009 13.5% New Zealand
Let's face it, Opawa has had a chequered career and has been described as "a fickle thoroughbred" by more than one commentator. Everybody is agreed that when he is in full flow, surging between flailing defenders, there is not a greater sight in rugby football. But he can also be anonymous on the pitch, strolling about disconsolately. We like to think this is a ruse to lull defenders into a false sense of security. We just hope he doesn't use it too often.
14 Right Wing
Trimbach, Riesling Reserve 2006 12.5% France
If Trimbach was a woman he would be described as 'lissom', a tag that sits very uneasily once you have felt the force of one of his tackles. But, while his defence has no holes in it, it is his glorious attacking abilities that the crowds come to see. Possessed of a dazzling sidestep allied to cheetah-like speed over the crucial first 10 metres, this fellow can turn a game on its head in 10 seconds flat. Give him a millimetre of space and he will slice through any defence before grounding the ball with aplomb under the posts. Even on the muddiest days his kit remains miraculously clean – if it is down and dirty you are after look elsewhere.
15 Fullback
Ridgeview, Cavendish 2008 12% England
The English press had been gushing enthusiastically about this fellow for too long – much to the irritation of this correspondent – but once I saw him play in the recent Barbarians game I knew what they were on about. Possessed of a grace and elegance that is perfectly suited to attacking fullback play, Ridgeview calls to mind the great Serge Blanco, as his huge stride eats up the distance between goal lines without any apparent effort. Jingoism aside, we are looking at one of the great players in the making here and the World Cup is just the stage for him to make his mark.
Article originally published in Irish Tatler Man, Summer 2011.