Pure Penfolds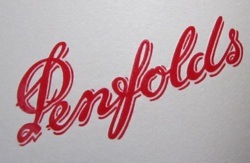 Tasting Penfolds wines in the company of chief winemaker Peter Gago is always a treat and I still have wonderful memories of a wine dinner he presented in Dublin at my invitation two years ago. On that occasion he arranged for a splendid quintet of reds to be shipped direct from the company's cellars in Australia and the 100 or so wine lovers in attendance that night still talk fondly of the event. But we can't always be so spoiled and yesterday morning, along with some colleagues, I had the enjoyable task of participating in a live webcast tasting, featuring Peter and colleagues in Adelaide, and beamed around the world to Ireland, the UK, Switzerland, Sweden, China, Thailand, Singapore…
The occasion was the launch of this year's release of Penfolds 'Icon' and 'Luxury' wines. It was, despite some interruptions in the webcast, an excellent tasting.
WHITE WINES
* Reserve Bin 09 A Adelaide Hills Chardonnay 2009 12%
€62.59
"Whoa!" You might say when you see the price of this wine. "Whoa!" You will say when you taste it. This is superb stuff and is about as far removed from the blowsy, fat stereotype of Australian Chardonnay as it is possible to be. " Flinty, smoky fruit nose. Gorgeous tingly savour on the palate, tight and sharp, delicate but by no means frail, lovely perk and mouthwatering length."
* Yattarna Chardonnay 2008 13%
€90.79
Yattarna's maiden vintage was 1995 but it took years before it hit its stride. Being referred to as 'white Grange' certainly didn't help and it is only in recent year that it has become worthy of that moniker. "Well crafted and polished, not as 'individual' as the Bin 09 A, lovely, long slow development of flavour, very impressive."
RED WINES
* St Henri Shiraz 2007 14.5%
€62.79
For as long as I can remember I have had a soft spot for St Henri, largely because it is so blessedly different from the pack. "Exuberant, sweet fruit on the nose with no hint of fatness, just pure and clean. Lovely light texture on the palate, intense dark fruit and spice. Very young as yet, great length."
* Magill Estate Shiraz 2008 14.5%
€84.79
Most Penfolds wines are not region-specific but this is one of the exceptions. It comes from the original vineyard planted by Christopher Rawson Penfold in 1844, which now lies in the Adelaide suburbs. Should you ever visit be sure to have dinner in the splendid restaurant overlooking the vines. "Nose subdued at first, polished, plummy fruit. Very complete palate, less spice than the St Henri and already well integrated, lovely texture, impressive length."
* RWT Barossa Valley Shiraz 2002 14.5%
€(no longer available)
RWT stands for Red Winemaking Trial and the first vintage of this wine was 1997. Apparently the trials are now over and the wine will be re-christened (more imaginatively?) in the near future. Despite repeated tasting over a period of one hour I couldn't find a lot to like in this wine. "Not very appealing on the nose, a bit 'edgy'. Palate better with some decent crisp fruit but seems to be lacking something, some empty spots towards the finish."
* RWT Barossa Valley Shiraz 2008 14.5%
€102.49
I had tasted this wine about two weeks previously in Singapore and had found it a bit aggressive with "hard tannins in the ascendant". This time around the tannins were still there but the fruit seemed better able to cope. "Heady, exotic fruit on the nose, inky rich. Big, spicy tannin with just enough fruit to balance it, should age."
* Bin 707 Cabernet Sauvignon 2008 14.5%
€121.59
The winemaking team at Penfolds insists that the wines are drinkable at any stage in their evolution. Drinkable? Yes. Fully enjoyable? No – as this wine amply demonstrated. At the above-mentioned dinner in Dublin one of the wines shown by Peter Gago was the 707 from 1990 and it was superb, as this one will be in about 20 years' time. "Perfumed, intense blackcurrant fruit on the nose, gorgeously appealing. Polished fruit on the palate, sitting on an intense, tannic bedrock. All the elements present in big measure and standing separate. Bury this one deep in the cellar."
* Grange 2006 14.5%
€353.99
Grange needs no introduction. "Sweet, rich, exuberant fruit on the nose, creamy chocolate fruit and some nice lean notes too. Fabulous opulent texture on the palate. A sensual, lavish (but not lush) wine with serious structure supporting the wonderfully layered flavour. Very civilised, great length and extremely difficult to spit."
NOTE:
The alcohol levels given here are as indicated on the labels. There can be some variance as in the case of the first wine, labelled at 12% but with an actual 12.4%, which is still commendably low. More proof that the rising tide of alcohol in wines, against which I have campaigned for at least a decade, has finally peaked and is starting to recede. More of the same please!