Facelift at Fieuzal
As you crest the small rise on the D651 coming south out of the village of Léognan the usually tranquil view is broken by a massive crane that towers over the vineyards. It is the first sign you see of what turns out to be a hive of activity at Château de Fieuzal. This is no ordinary facelift, this is major reconstructive surgery.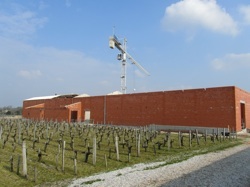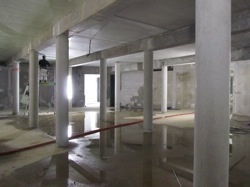 A complete new winery is being built and the race is on to have it finished in time for this year's harvest. The 2010 was made across the road in sister property Haut-Gardère but this year winemaker Stephen Carrier is looking forward to having state of the art facilities in which to work. For fermentation he will have to hand stainless steel tanks, concrete tanks and, currently the sexiest vessel of them all, open top wooden vats. He can barely contain his excitement as he takes me on a tour of the building site.

In essence the 'footprint' of the original winery is hardly changing but the new winery has one extra floor – underground – thus necessitating complete reconstruction. At present it is hard hat territory with machinery whining and hammers thumping. Come September this will be replaced by frantic activity of another kind as the grapes arrive for the maiden vintage. Only when fermentation is complete and the wine is in the barrels will peace descend again on this quiet corner of Bordeaux.