Domaine Meyer-Fonné
Up until Wednesday of last week I had never taken Crémant d'Alsace very seriously and if I was going to drink a non-champagne French sparkler it would nearly always be a Crémant de Bourgogne. That was to reckon without the delicious crémant produced by Félix Meyer, of Domaine Meyer-Fonné, who was in Dublin last week to conduct a tasting of his wines. Amongst a baker's dozen of well-crafted wines it was the star.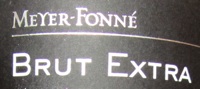 Made by the champagne method from Pinot Blanc, Pinot Noir and Chardonnay this 'Brut Extra' had it all. A lovely fresh apple aroma on the nose segued into baked apples on the palate, where it was joined by an enticing sherbet tingle and sea-breeze freshness. "Very hard to spit," is how my tasting note concluded. Other standout wines included the Riesling 'Pfoeller' 2004: "Rich and full nose, concentrated and intense caramelised orange palate, marmalade and mild spice, very clean finish," and the Pinot Gris, Vendange Tardive 'Hinterberg de Katzenthal' 2008 which was a revelation: "Splendid pure sweet fruit, sweetness stopped just short of luscious by the zippy acidity, very lovely."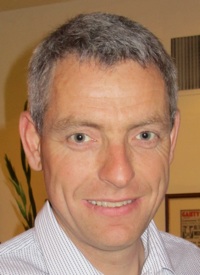 Félix Meyer

I was less keen on the Gewurztraminers, though this is a grape whose Turkish delight character I struggle to like. Without much acidity the results always seem a bit flabby to me. The Meyer-Fonné wines are imported by the charming Pascal Rossignol of Le Caveau in Kilkenny. (www.lecaveau.ie) The crémant retails for €19.95. Get there quick before it sells out.