Burgundy 2012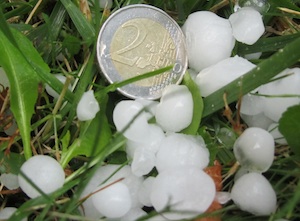 I called to see Michel Lafarge in Volnay on 26th July last, with only one question that I really wanted to ask: Had he ever seen a year like this before? He didn't have to consider long before answering no. And this from a man who started work at the family domaine in 1946.

It has been a weird year. Think summer in March and monsoon in June and you will start, but only start, to get the picture. There's been vicious hail too. Wednesday 1st August was a lovely day on the Côte de Beaune, with glorious sunshine through the afternoon but as the church bells rang out six o'clock everything changed, as I noted in my diary:

"… it clouded over and the thunder and wind started and then the rain and then the hail, some the size of marbles. Savage intensity, an almost evil force and then it was gone and the sky cleared back like a curtain to a bright and sunny but cooler evening again. Can only wonder at what sort of destruction was wrought in the vineyards in those horrible 15 minutes."

The next day I drove through those vineyards and some looked as if a giant shotgun had been fired into them.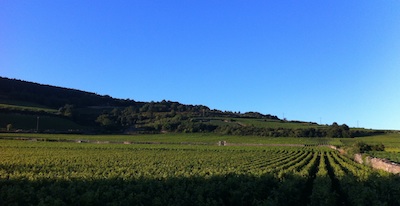 Mildew and oidium have also thrown their hats into the ring – meaning that Burgundy 2012 is a write-off, correct? Not so. Almost all the problems have led to a decrease in quantity rather than quality and, with plenty of sunshine in August and into September, the prospects of a small quantity of good wine being made remain favourable. As ever, the good guys will make good wine and, as ever, beware sweeping generalisations.