Buenos Aires Dining
"We will be interested to hear what changes you notice." I arrived back in Buenos Aires for the first time since 1999 just two days ago and I have already lost count of the number of people who have said that to me. The first and most obvious change is the dining scene. My memory of 12 years ago is of an avalanche of doorstop steaks and little else. Today, an avalanche of new restaurants sees steak still on the menu but it has been joined now by a host of other delectable dishes.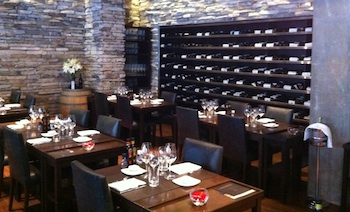 Experiencia del Fin del Mundo.

A starter of Patagonian prawns with salad set the scene nicely at Experiencia del Fin del Mundo (www.bodegadelfindelmundo.com) before I bowed to the inevitable and chose a steak for main course. The restaurant is owned by the bodega of the same name and opened last year. Even newer is Aldo's, which opened just four months ago (www.aldosvinoteca.com). They take their wine seriously here and I doubt there is an Argentinean wine that they do not list. Every inch of wall space is used to display bottles and it operates as a wine shop as well as a restaurant. The list is available in conventional format and also, for the tech-savvy, on an iPad.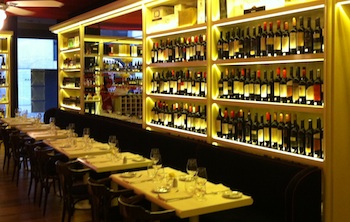 Aldo's.

Mascarpone ravioli with a tomato sauce was the star dish here, following on from a vast starter portion of mesclun salad that could have fed a family. (Some things have not changed and portion size is one of them.) Aldo's is a buzzy, happening place that I could return to again and again but if you hanker for something more traditional you can step back in time at Tomo 1 (www.tomo1.com.ar), where 1970s décor and hushed formality are the order of the day. Mustard coloured hessian wall covering, dark wood, bow-tied waiters… Plus ça change.