Brilliant Reputation - Woeful Image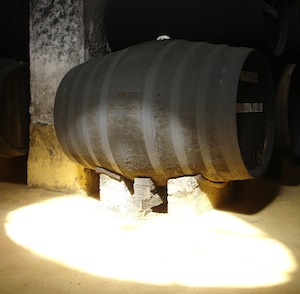 You may have noticed that World Sherry 'Day' lasts for a week (20th to 26th May). I believe they got that idea from us here in Ireland where St Patrick's Day can last for 10 and, when the Celtic Tiger was roaring loudest, Christmas Day stretched towards three weeks on occasion. I wholeheartedly support the 'Day' and will be doing my bit to make the Dublin event next Thursday (23rd) a success.
It started over a glass of Tio Pepe En Rama (aka 'The Fillet of Fino') in Chapter One Restaurant, Dublin. I said to a colleague that something should be done to mark World Sherry Day and magnanimously announced that I would be prepared to contribute a bottle or two to any celebrations – while implying that I hoped somebody else would do the heavy lifting. Now we are up and running.
It would take more than all the king's PR horses and all the king's PR men to rescue the image of sherry but hey, there is no need to. Sherry's reputation as one of the world's greatest wines is impregnable. A reputation, after all, is earned, while an image might be concocted out of some careful spin and 'celebrity' endorsement. Sherry can do without, and is undeserving of, that sort of hoopla.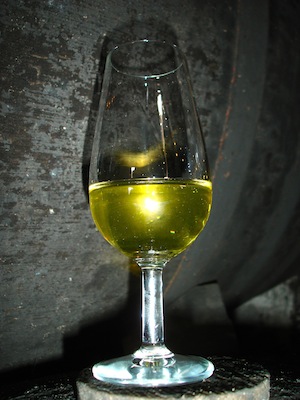 It is one of the world's great 'legacy' wines, along with two other great favourites of mine, port and madeira. They are officially categorised as fortified but I prefer legacy, for they are living relics from a bygone age and it behoves us to do our utmost to ensure their continued existence. If we fail to do this then they will be gone forever, just like any endangered species, for they would not be made again and they could not be made again. Why so? The answer is twofold:

If they did not exist today – and hence no knowledge of how great they can be existed either – they would not be invented because:

The need for them no longer exists, in other words they came about because of necessity, brandy being added to wine to stop it spoiling on long sea voyages. Bottling at the winery and refrigerated shipping sees to that need today. The idea of creating a new category called 'fortified' wines would not even occur to winemakers.

… and they could not be invented because:

"You want to add raw grape spirit to your wine?" Once the EU official peering incredulously over his half moon spectacles recovered his breath, he would strike out your application for approval of your new-fangled wine style without further thought about its dubious merits. And then call security.

Hence they are 'legacy' wines, treasures passed down to us from our forbears. Think how they would spin in their graves if we were to let them disappear through neglect and lack of interest? Gambling away an inheritance pales by comparison. Get out there and spread the word. Now!

Check: http://www.worldsherryday.com