Bonneau du Martray
The hill of Corton sits, serene and squat, above the villages of Pernand-Vergelesses, Aloxe-Corton and Ladoix-Serrigny in Burgundy's Côte d'Or. Topped by forest and swaddled by vineyards it rises to a height of 350 metres and is the most distinctive natural feature for miles around. It lends its name to one of Burgundy's most fabled white wines, Corton-Charlemagne, and also a red, Corton, whose reputation is less assured. The emperor Charlemagne is said to have owned vineyards here but today the most famed proprietor is the Domaine Bonneau du Martray whose holding extends to 11 hectares.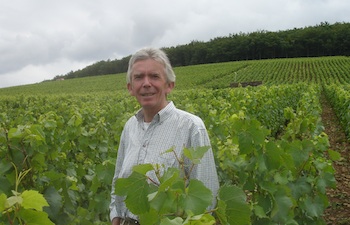 Bonneau du Martray is the only domaine in Burgundy to produce nothing but grand cru wines and its owner, Jean-Charles le Bault de la Morinière, was in Dublin this week to present a selection of his. Tall and reserved, yet very articulate when talking about his wines, he eschewed the techno-babble that too many winemakers fall prey to, in favour of a more nuanced approach, dealing with the history of the domaine and the region, setting it in context and letting the wines speak for themselves. Their hallmarks are precision and balance, with a little bit of reserve too, making them ideal candidates for long cellaring.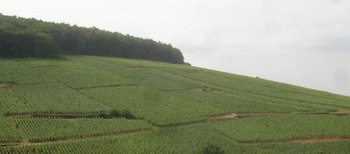 WHITE
* Bonneau du Martray, Corton-Charlemagne Grand Cru 2009 13.5%
Rich fruit and mineral nose. Quite big on the palate. Lavish flavour, well endowed in all departments. Impressive depth and balance. Very much a child of the vintage but certainly does not have the ghastly sweetness that mars many whites from '09.
* Bonneau du Martray, Corton-Charlemagne Grand Cru 2008 13%
A lean racehorse of a wine, tightly coiled. Singular and forceful with a mineral cut. Lovely, razor-sharp purity and length. Right now it shows a clean pair of heels to the '09. Some spice and lovely pure fruit. My favourite of the whites.
* Bonneau du Martray, Corton-Charlemagne Grand Cru 2007 13.5%
Mild hint of caramel fruit on the nose. Fuller than the 2008 with a creamy texture by comparison. Tastes bigger and a bit richer. Sits somewhere between the 2008 and the 2009 in style. Lovely purity and length. Hidden power beneath the elegant exterior.
* Bonneau du Martray, Corton-Charlemagne Grand Cru 2006 13.5%
Bigger-bodied wine with impressive structure. Muscular fruit, quite concentrated with good length.

RED
Bonneau du Martray, Corton Grand Cru 2001 13%
Earthy/sweaty fruit on the nose, smoke and spice too. Carries onto the palate, there's soil and savour here with some hard edges. Some more sweet fruit would round things out nicely. Unfolds slowly, need to dig deep through the layers of flavour to capture every nuance. Could be easily dismissed on quick tasting.
* Bonneau du Martray, Corton Grand Cru 1999 13.5%
Full, cherry red in the glass. Muted nose – saving all its charms for the palate? Gorgeous satin texture, more rounded and voluptuous that the 2001. Lavish fruit wrapped around a hard core. Earthy elements better integrated and balanced than in the 2001. Lovely intensity and balance, great length. Would love to try it again in 10 or 20 years' time.