JC Boisset 2009
If there is one thing worth remembering about Burgundy it is this: despite appearances to the contrary it is always changing, like a slowly rotating kaleidoscope, as I am fond of saying far too often. Thus you should never let your opinions about vintages, producers, vineyards, or anything else for that matter, get too entrenched. A case in point is the house of JC Boisset where change (in the right direction) has been in the air for a couple of years now.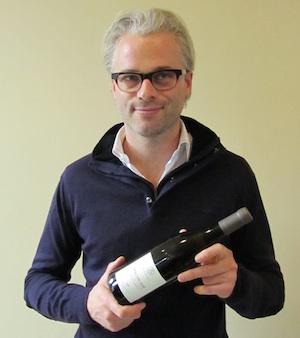 Gregory Patriat.

Central to the reinvigoration of its reputation is the winemaker Gregory Patriat who is, in roughly equal measure, articulate, thoughtful and quietly enthusiastic. I met with him last year in Burgundy, the day before he was due to start harvest after a season of fitful, erratic weather that had the winemakers' nerves on edge, though noticeably not his. We tasted some 2009s from barrel and I was mightily relieved to note that the whites sported none of the rich, heavy notes that mar so many Chardonnays from this abundant vintage.

Recently I tasted a pair of these whites from bottle and found them to be delightful company with a roast chicken dinner. The favourite was a Marsannay 2009: "Bright lime yellow, a mild hit of tropical fruit on the nose, lovely tingly fruit and minerality on the palate, some oak showing, though not oppressive. Above all, a nice freshness and none of the '2009 malaise'. Lovely lean character and some mild herbal notes." After that the Monthélie 2009 had a hard time keeping up and it wasn't able to match the vibrant flavours of the Marsannay. A couple of days later I broached a red Savigny-les-Beaune 2009 that was irresistibly quaffable: "Sweet perfume with earth and spice too, lush palate of sweet fruit, some gentle grip, not a lot of acid, drink sooner rather than later."

This latter comment might eventually end up applying to more of the wines from this vintage than was initially thought. The 'sleeper' is 2008 and it has already been suggested that its greater acidity will leave it better equipped for the long haul than the 2009 sprinter.