Antinori in Dublin
When a family has been in the wine business for 26 generations, spanning over 600 years, it is safe to say that they have wine in their veins. Such is the case with the Antinori family of Florence who have even lived in the same house for the last 500 years. Allegra Antinori, daughter of Marchese Piero, together with her sisters Albiera and Alessia, is now running the business with her father and if she feels the weight of this heavy inheritance she certainly wasn't showing it in Dublin last week when she presented a range of wines for tasting.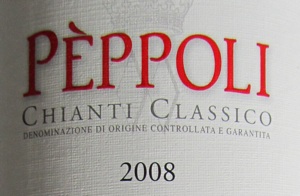 It majored on red wines, though the Orvieto Classico got things off to a pleasant, easy start. Amongst the reds the Santa Cristina Rosso 2009 (13%) €11.49 had nice freshness and good fruit, though my note concluded: "slightly weak finish, could use a little more zip." The Chianti Classico Riserva 2006 (13.5%) €23.99 was a big step ahead in price but the "good balance, structure and civilised weight," went some way to justifying it. Under the €20 mark the Pèppoli Chianti Classico 2008 (13%) €17.99 had a: "nice grip and edge, dry tannin hollers for saucy pasta." At the same price the Villa Antinori Rosso Toscana 2007 (13.5%) was softer and more rounded: "lovely savoury notes, smooth tannins, good length, good stuff."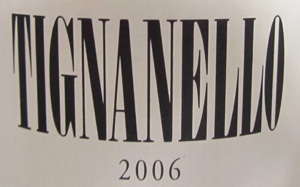 If you are going to splash out then you have a choice between the Guado al Tasso Bolgheri 2006 (14.5%) at €75.99 and the marginally cheaper Tignanello 2006 (14%) at €69.99. It's a no-brainer, the latter wins hands down over the former, which is a polished and suave could-be-from-anywhere international traveller, whereas the Tignanello has real character and identity. This, of course, is the wine that alerted the world to the new wave of Italian wines that eventually became known as the 'Super-Tuscans'. Still tight and closed, it really shouldn't be broached before its 10th birthday.