Adolfo Hurtado: Pinot Master
I first met Adolfo Hurtado about 10 years ago and the passage of a decade since then has done nothing to curb the boyish, infectious enthusiasm he brings to his job as chief winemaker at Cono Sur in Chile. More recently we cycled through the vineyards as he explained his meticulous viticultural practices, which see flocks of geese marching imperiously around the vineyard and a dazzling blanket of cover crops planted between the rows of vines.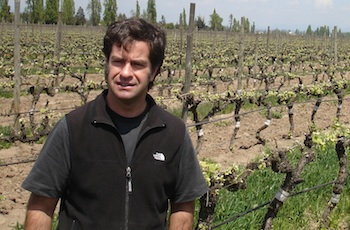 He was in Dublin last week to showcase the latest releases from Cono Sur, principally the Sauvignon Blancs and Pinot Noirs. The former were characterised by delightful freshness and blessedly sensible levels of alcohol. None of the quartet were labelled above 13%, a welcome relief from the very recent days when many new world Sauvignons were lumbered with the weight of 14.5% alcohol, under which they staggered, with their crisp 'n' fresh true character bludgeoned into submission.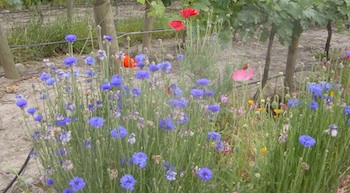 But it was the Pinots that I was really interested in, for I have long regarded Hurtado as one of the only winemakers in Chile able to harness the delights of this grape, forswearing the plodding path of soupy jam in pursuit of a more 'nervy', authentic character. Even the most basic 'Bicycle' 2010 sported some lovely grip and freshness, while the 'Reserva' 2010 added greater depth and concentration with good body and balance. Things really revved up with the '20 Barrels' 2008, with a more complex savoury note being added to the concentrated fruit before the wine departed in a long, clean finish. Finally, the signature of the 'Ocio' 2008 was great substance without too much weight. You could dig around in this flavour for quite some time and always be sure of discovering another nuance.

With advice from Martin Prieur of Domaine Jacques Prieur in Burgundy Hurtado looks set to continue producing delicious Pinot Noir in Chile. Might he ever try the same in Burgundy I wonder?